Disfrutar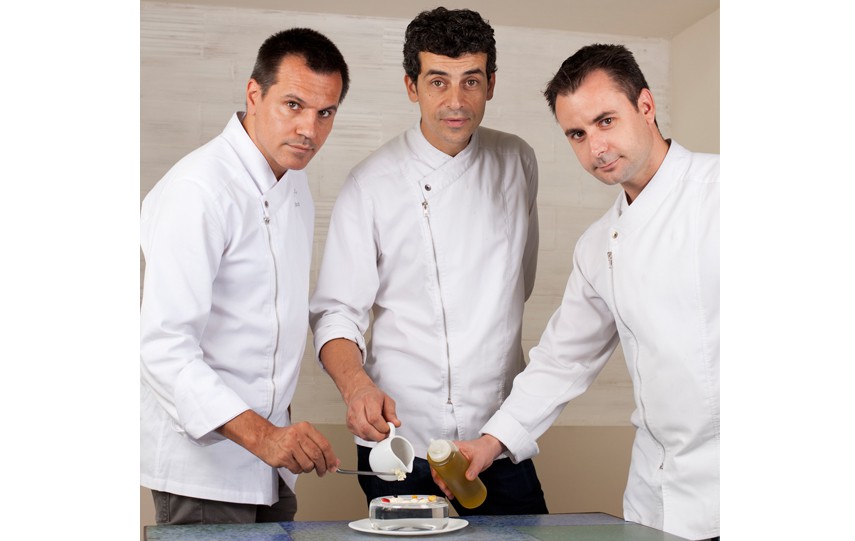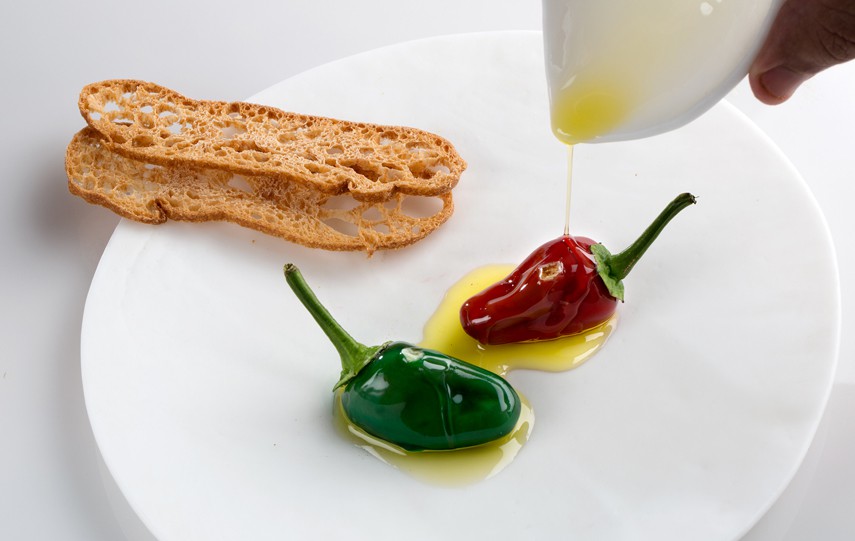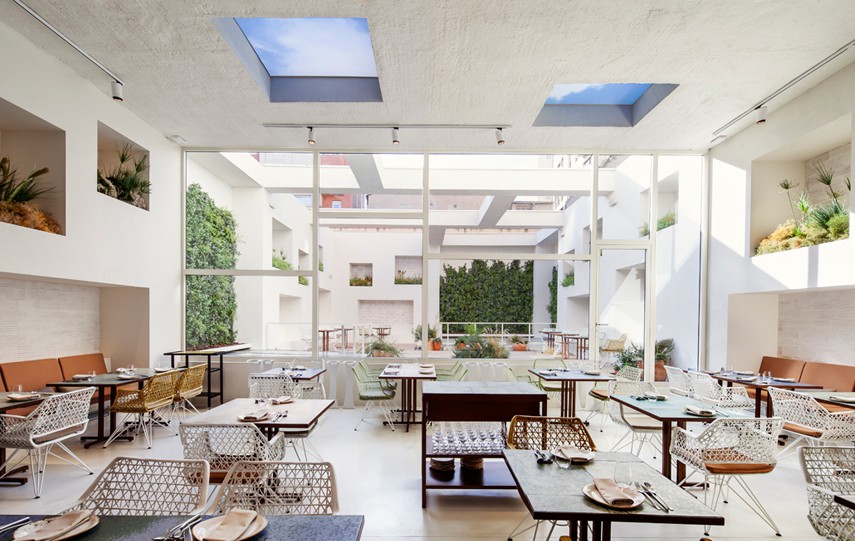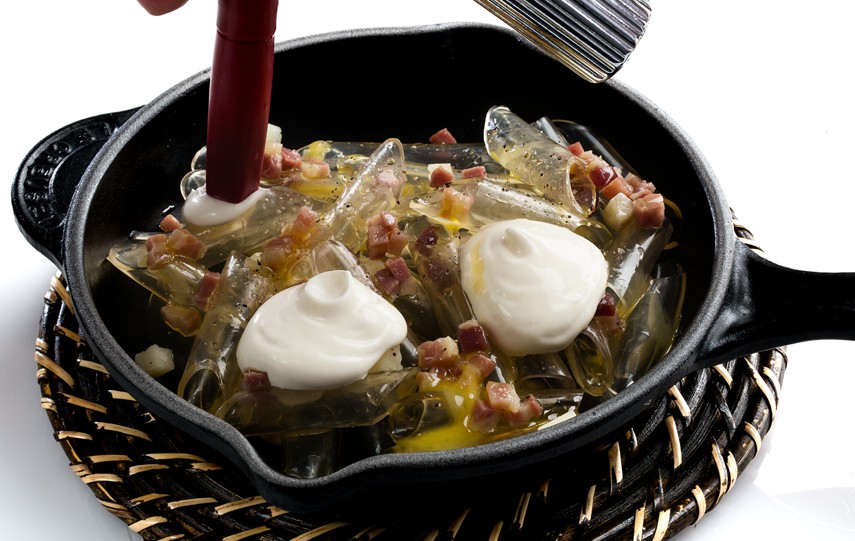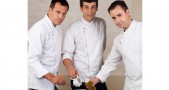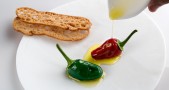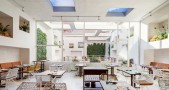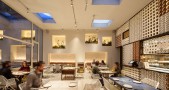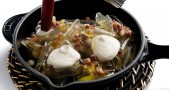 Modern and Mediterranean cuisine
Michelin star
Open since December 2014, Disfrutar arose after years of intense work at elBulli, where Mateu Casañas, Oriol Castro and Eduard Xatruch met and trained professionally, and after reaffirming the work done at Compartir opened in April 2012 in Cadaqués.
In Barcelona the gastronomic offer revolves around the tasting menu, with clearly avant-garde cuisine and where the dishes stand out for their markedly Mediterranean identity. In short, a restaurant with daring, fun and modern cuisine searching for taste as the main proposition.
The premises are also surprising due to their design. Respect for the history and legacy of the Mediterranean are the inspiration and ceramic is the common theme. The entrance area is inspired by Barcelona, by the wrought iron of the Ninot Market and the colours of Mironian ceramics. The central corridor, made from ceramic with the colours and textures of clay, goes through the kitchen, which is completely visible to clients and leads to the main dining room. This is inspired by small fishing villages and stands out as a bright, white space that transports one outside the city.
Our location
Villarroel, 163 - 08036 Barcelona